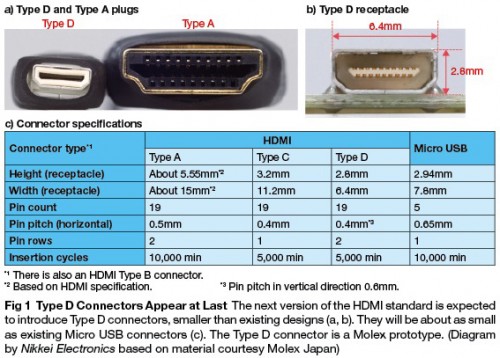 Its Official HDMI is everywhere.
HDMI We currently have three primary connector Types.
HDMI Type A the Large connector that is seen on almost every LCD TV and DVD Players in the World. A Flat wafer style connector about the size of a Quarter.
HDMI Type C a Mid Sized Connector used on Laptops, Camcorders Etc.
HDMI Type D a Small Connector used on Cell Phones, HTC-EVO.
As far as 3-D is concerned it looks for now it has not been addressed by the HDMI Adopters association.
HEC-High Speed Ethernet Cables Spec will work for all 3d TV's This is also sometimes Incorrectly called HDMI V1.4